Transforming Brands Across Industries
Take a peek at our dynamic clientele
We proudly brag about our clientele present in almost every sector. Starting from cakes and confectioneries to machinery and real estate, we have catered to the branding needs of each of our clients, with the utmost undivided attention and some unseen, unique ideas.
Take a peek at our dynamic clientele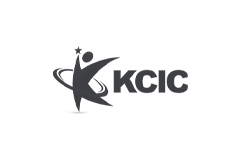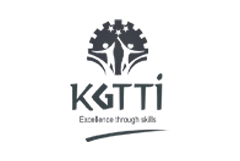 Branding, Web & Social Media

'One and Only Design really is the one and only place for sophisticated, unique, and professional design work for all your visual marketing needs. Ram and his team have worked on several assignments for my company, Glenwood Equity. For example, investor presentations, marketing brochures, email marketing in code, my social media artwork, and of course a complete redesign of my website. Which really gives the 'wow' factor and sets us apart from our competitors. When needed, I had a member of the team on standby in case a presentation needed modifying last minute when on-site due to lighting, so not only do they offer fantastic design work but also support assistance when necessary. Thanks to the team at One and Only Design, I am completely spoilt with my marketing visuals now and cannot go anywhere else!'
Branding, Web & Social Media

I've been working with OneAndOnly design since Fall of 2022. They were able to seamlessly jump in and establish a social media strategy that not only fit our brand aesthetic but helped us further define how The Auntie Network is presented to our target audience and promote audience interaction through their graphics & posting strategy. O&O's ability to understand Western culture as well as tie in multiple target audiences into one consistent look and feel, led me to have complete faith and trust in Ram & Deepika's team's ability to stay on top of the latest digital media trends and ensure that our brand is playing in all the right spaces. When developing any piece of technology, everybody always says you have to do it twice - once where you spend a ton of money and make a lot of mistakes and the second time you do it right. When we asked Ram & Deepika to help us develop an MVP for The Auntie Network, essentially from scratch, based on previous framework - they put together an entire site from start to finish in less than 6 weeks and we were able to announce our launch and hit our PR strategies on time with a robust new platform to direct our newly acquired customer eyeballs to. OneAndOnly's continued effort to refine the MVP and help define what the proprietary technology will look like moving forward has helped make the transition seamless. I highly recommend OneAndOnly for any of your website needs. Their team is organized, efficient, and great at communication so we were informed and aware every step of the way on the progress or realignments that needed to happen.
Packaging and E-commerce Portal

We are very happy with the work and outcome of our website, after giving it your team. It is highly professional and class apart in design and content . The timely meetings and frequent discussions made us more happy and confident about the way you work. Wishing you success with a hope of more acquaintances with you.
Custom Website Design & Dev on WordPress

"We, at Zaurya Real-tech, needed a website that not only addressed the unique business model of our operations but also showcased our philosophy and ideology. Ram and his team worked closely with us to provide a site that met all of the criteria that we were looking for. By developing a purpose built, custom theme website they were able to separate us from the sea of sameness. The end result is a website that is attractive, organised and effective. We have had nothing but good comments about the site from all those who have seen it. Thanks to OAOD team for all of your hard work and support!"
Branding, Print, Packaging, Photography & Social Media

Name says it all 😊 OneAndOnlyDesign team has had an integral role in the evolution of our brand at Aubree, building a visual style that we are confident will better resonate with our target audience and represents a more accurate representation of our values and status in the market.

Do give Ram and his team a go. They don't disappoint you.
Branding, Web & Digital

Ram & his team were brilliant to work with from the word go! They are polite, prompt, very responsive and provide personal attention to the client. They study the brief throughly and come up with different ideas. They are willing to have multiple meetings & are open to iterations till the client is happy or till they have given their best. It was a pleasure working with them and would highly recommend them. All the very best to Ram & his team.
Website Design, Dev & Social Media

It was an excellent experience with OneAndOnly Design. They have quickly identified my needs through a zoom meeting and started the website creation process with all my requirements. The team stayed with us throughout the process of creating the website and provided a 30 days assistance on all inquiries. The amazing thing is that they have built a website that consists of 2 different languages with their interfaces while providing an appointment link for our customers to easily use. I will certainly recommend OneAndOnly Design to all whom require a website creation or Instagram posts. All in all, it was a delightful experience. Thanks a lot to the excellent team.
Branding, Web & Marketing Kit

OneAndOnlyDesign has been a very valuable Creative Partner with a can-do attitude for Markaton. They have demonstrated a very collaborative, flexible and win-win spirit right from the very beginning and ensured they are completely in sync with all our client requirements. Their creative designs have been stellar and their work ethics are commendable. Markaton looks forward to a very long-term association and partnership with OneAndOnlyDesign and very highly recommends them.
Branding, Web, Brochure, Print & Social Media

OneAndOnlyDesign have proven themselves to be an integral part of our projects even though they are in Bengaluru and we are based in Chennai. Although we worked remotely, our ideas, opinions and thoughts were well received as if we were in person. They put great attention to detail and care into the designs to make sure that they are ideally adapted to our needs. In addition to that, when it comes to handling last-minute requirements, OneAndOnlyDesign has always proven their deftness in managing them. They do this while having a keen eye on the ever-changing world of design and know where to take our business for growth. True design partners in every sense of the word, we see the positive impact they bring to our business.

The team from OneAndOnlyDesign has been very challenging, and every individual of this firm is passionate and dedicated to fulfilling our goals. There is never a time that I, or any member of my team, make a request to the agency and are met with anything other than a positive, can-do attitude. Big kudos to them and looking to have them as an integral part of our Business.
Branding, Web, Print, UX/UI & Social Media

Creativity is all about collaboration and I sincerely believe OneAndOnlyDesign studios have that embedded in their structure . I am truly impressed with their creative work which brings in a fresh perspective in a way the product is communicated to a prospect. I strongly believe in their design Language and I am glad to have known them and would like to congratulate them in redesigning our corporate presence. Work well done and special thanks to Mr. Ram !!
Product UX/UI

It is with great pleasure that I highly recommend Ram from OneAndOnlyDesign. They worked closely with us in the development and design of our Website. Ram and his team provided quality service, including but not limited to completing the work on time and within budget. They are a pleasure to work with, communicative and most importantly, always available. We were very pleased with the design of our application's UI. The experience and end result exceeded all expectations, and I recommend OneAndOnlyDesign without hesitation.
Branding, Print, Photography, Corporate Film & Print

OneAndOnlyDesign superb offerings and Ram's friendly approach has been instrumental in them becoming our digital strategy backbone since our inception. Ram and team, handheld us through our tough branding & digital journey with great finesse. We thank them for their patience & persistence while delivering excellent work. I highly recommend OneAndOnlyDesign solutions for your branding and digital challenges.
Branding, Web & Photography

KCIC wanted to say that we were very impressed with the customer service, skills and dedication of Mr. Ram. We are really happy with your service, it is exceptional, OneAndOnlyDesign is just great. When we have a question they answer it at once, they have more than outstanding customer service. Going through a complete website overhaul of KCIC was a very difficult process, however OneAndOnlyDesign organized and disciplined approach led our company through it easily. Thanks again guys for all your hard work. I will recommend you to all clients.